---
TW's 2017 contest—Personal Essays about Writing and Faith—opens March 1. Stay tuned for details.

---
Fall 2016 Contest Results
Nyanka Joseph is the winner of the 2016 Talking Writing Prize for Flash Fiction. Guest judge Meg Pokrass also chose two finalists: Judy Oldfield and Angela Readman.
All three flash stories will appear in the Winter 2017 issue of Talking Writing, which launches in late January. Winner Nyanka Joseph also receives a $500 cash award.
We thank everyone who entered this unusual contest for "absurd stories"; there were close to 70 entries, and many were witty, weird, and wonderful. Of the winner and finalists, Meg Pokrass told us by email, "The stories are all winners. They work on the reader in very different ways, and it was nearly impossible to decide."
Still, she singled out Nyanka Joseph's "To Be a Snake in Winter" for its "wonderful use of language and compression." Meg adds:
This is such an original, intense, and unforgiving tale! The writing reels the reader in hard with masterful layering of sensory information, and as readers, we come to care deeply.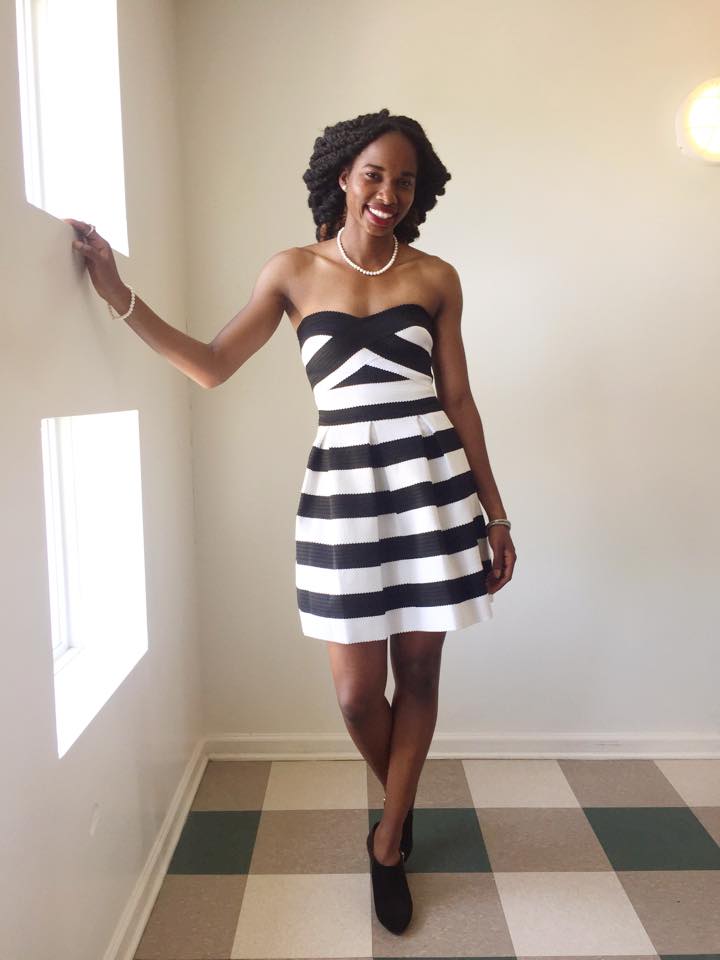 For her part, Nyanka told us by email recently that it's "a story for those who suffer from seasonal depression," noting:
It touches on the invisibility of the issue to companions and lovers, but most importantly, it explores the ability of those who suffer to self-soothe and persevere through the hard times.
At ten years old, Nyanka moved from St. Lucia in the Caribbean to Brooklyn, New York, where, in her words, she "swapped climbing guava trees for riding trains." She's currently finishing up her master's in public administration at the University of Connecticut and is hoping to combine her knowledge of public policy with writing, she says, "to bring attention to social issues, especially those pertaining to mental health and education equity."
As for the two contest finalists, they gave absurd twists to other far-flung settings. Judy Oldfield, a writer in the Pacific Northwest, says she wrote the first draft of "They Died, Their Tongues Blue, Their Lists Long, Their Spreadsheets Lost" for a class on surrealism at the Hugo House in Seattle. "The prompt was to create an event and not address it," Judy told us by email. "I'm fond of lists and experimental ways of storytelling, and combined those two restrictions." Meg adds of this piece:
It makes brilliant use of seemingly monotonous detail. The fine bits in this story bother and agitate as they address the strange and random nature of fate.
Finalist Angela Readman, a British short story writer and poet, has this to say about the origin of her "Davy Crockett Is Just Fine":
I was clearing out the attic, and I came across a scrapbook I'd made on vacation when I was a little kid. It had nothing but a postcards and leaflets from the Isle of Wight in it. There were a couple of photos, but they all seemed to be of people standing next to fiberglass sculptures. It got me thinking.
Meg calls Angela's flash piece "innovative and beautiful, deeply moving, and emotionally true. The details remain in the reader's brain long after the story ends; it is heartbreaking and original. Very visual."
Opening image: "The Sun, Moon, Stars, and Earth Transposed" from The World Turned Upside Down, an eighteenth-century chapbook; Public Domain Review.
---
General Contest Guidelines
Since its debut in 2010, Talking Writing has showcased personal essays and other endangered forms of literary and journalistic writing.
TW editors believe strongly in building a community that promotes literary culture all over the Web—and the world. TW features have been reprinted in Salon, Ebony, and the Huffington Post, among other online media sites. TW issues have featured interviews with Jennifer Egan, Robert Olen Butler, Terry Tempest Williams, Connie Willis, Andrew Lam, Caitlin Moran, and many others. TW also publishes poetry, fiction, and the work of visual artists and photographers.
All contest submissions are reviewed by top TW editors and considered for publication in the magazine.
Submit all entries at talkingwriting.submittable.com. The $15 fee for each entry offsets administrative costs and supports ongoing publication of TW.
Enter as many pieces as you like, although each entry requires a separate submission and contest fee. Simultaneous submissions are fine, too, as long as you notify us immediately if your piece is accepted elsewhere. We'll consider unpublished works only, and all entries must be in English.
Include only the title of your piece and page numbers on the first page and in the header. Author names, bios, and cover letters will not be seen by contest readers or judges until the winners have been selected.
Prizewinners receive a cash award and publication in Talking Writing. 
---
TW Contest Winners for 2016

Talking Writing Prize for Flash Fiction
Topic: Absurd Stories
Judge: Meg Pokrass
Winner: Nyanka Joseph for "To Be a Snake in Winter"
Talking Writing Prize for Personal Essay
Topic: Mental Illness
Judge: Mark Vonnegut
Winner: Jane McCafferty for Unleashed
TW Contest Winner for 2015
Talking Writing Prize for Hybrid Poetry
Judge: Amy King
Winner: Elisabeth Weiss for The Anna Fragments
 TW Contest Winners for 2014
Talking Writing Prize for Flash Nonfiction
Judge: Dinty W. Moore
Winner: Stephen Brown for How Can I Miss You When You Won't Go Away?
Talking Writing Prize for Advice Writing
Judge: Emily Toth
Winner: Ruth Carmel for Misdirection
TW Contest Winners for 2013
Talking Writing Prize for Flash Fiction
Judge: Joanne Avallon
Winner: Charlotte M. Porter for Deaf Uncle
Talking Writing Prize for Creative Nonfiction
Topic: Family Life
Judge: Lorraine Berry
Winner: Drew Ciccolo for Paige
TW Contest Winners for 2012
Talking Writing Prize for Short Fiction
Judge: David Cameron
Winner: David Meischen for Agua Dulce
Talking Writing Prize for Nature Writing
Judge: Steven Lewis
Winner: John Gredler for Glistening Scar
---
Small Print
By submitting a contest entry, you agree that if your piece is a prize winner or is selected for publication, Talking Writing, Inc., will acquire First North American serial rights, the right to put it or portions of it on the TW website, and the one-time, non-exclusive right to include it in a TW anthology, should there ever be one. All other rights are retained by the author.
You also warrant that your piece is an original work, is solely owned by you, and has not been previously published.
---
Specimens of Chromatic Wood Type, Borders, Etc.
Specimens of Chromatic Wood Type, Borders, Etc.They appear via the Public Domain Review.