Notlake utanikki
for Monty Reid
              mountains
              come out of the clouds
              the road down
              to the lake
                          —Fred Wah, So Far
1.
Two intersect, a warrented. Peninsula. Escarpment blue. Frances sleeps, sleeps. The sake of argument. Echoed. Steps less mentioned. Echoed, re-echoed. Until it glimmers in. Flint arrowhead blanks. A cabin full of voices. Cottage.
Hold our tongue. The baby sleeps.
Cabinesque, a collar. Upwhere to the sun. Leaked. Toronto shimmers, mist. Far, the camera lens can't hope. Out of reach. Ignore the grasping fingers.
Couldn't say. Part a tapping of devices, balanced wisdom. Echoed. Echoed, still. A genre lake, translated. Would we not rain. Fixed, to a plank. Who is this, really?
2.
Sporadically inhabited. Loyalist, Iroquois, Neutral. Atmospheric smoke. Combining outside, clearer. Betts, several times. Revealed enough. Everyone is having babies. Domestic crops, close to the property.
This, listless moon. Abating trees. What, which is foreign. Warren, can you hear me. Catherine is a door, falling. The rapture is diverted.
Between parentheses. Corner solutions, disappeared. A city roughly put aside, an element. Projecting cloud, is disappeared. Remove a thick white paint of sound.
Dry, peeling skin a hybrid. A long braid. The screen is full of voices. Spring is at an end.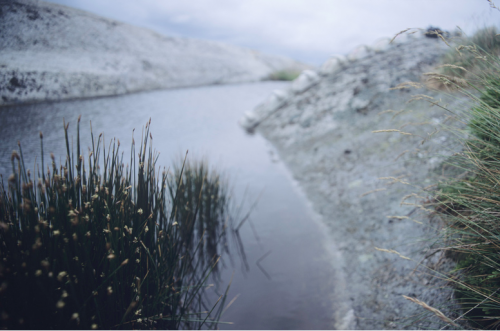 3.
Hydro-electric interpretation. Stump. That which not is seen. I wake up, frequently expendable. A back step barely found. The greater state, unwritten. Swerving cars and boats. A question, finite, as before. Day comes, fashioned. The end of another century. Dust floats off your reading.
She has you, says. Over a barrel.
Pitched to the softest, walk. She needles, paltry. House by displaced house, encroaches. Agricultural wind, ferments. No finer time.
Relationship, no bigger than a house. A big house. We are cold in space. One did hear the swallows rush, the flow of nearby silence. Spectacle, a narrow path.
4.
Where meaning is. Here, to the world. Capital, debut. Upper Canada splints. Could see the lake from here, Ontario. I love you, Simcoe. Captain. Sleep, a stubborn everywhere. Collected, these old penny jars.
An empty lake. Throttle, warm. House, house and house. Torn commerce and construction. Little rooster, anticipating red. Head above surrounding booths, the open grass.
To see the missing dead. Bodies, falls. Maid of the Mist. Orange ships for. Mindful spikes, impossible heights. Sarah, Monty's camera. Misted, cloudy eyes.
This loneliness, the world. What ice could never shatter.
Editor's Note: Don't miss "The Big Bang of Prose Poetry," Carol Dorf's introduction to prose poetry in TW.
---
rob mclennan lives in Ottawa, Canada, where he was born. The author of more than twenty books of poetry, fiction, and nonfiction, his most recent titles are the poetry collections Songs for little sleep, (Obvious Epiphanies, 2012), grief notes: (BlazeVOX [books], 2012), A (short) history of l. (BuschekBooks, 2011), Glengarry (Talonbooks, 2011), and kate street (Moira, 2011), and a second novel, missing persons (The Mercury Press, 2009).
An editor and publisher, he runs above/ground press, Chaudiere Books (with Jennifer Mulligan), seventeen seconds: a journal of poetry and poetics, and the Ottawa poetry pdf annual ottawater. He spent the 2007-2008 academic year as writer-in-residence at the University of Alberta, Edmonton, and regularly posts reviews, essays, interviews, and other notices on rob mclennan's blog.
---