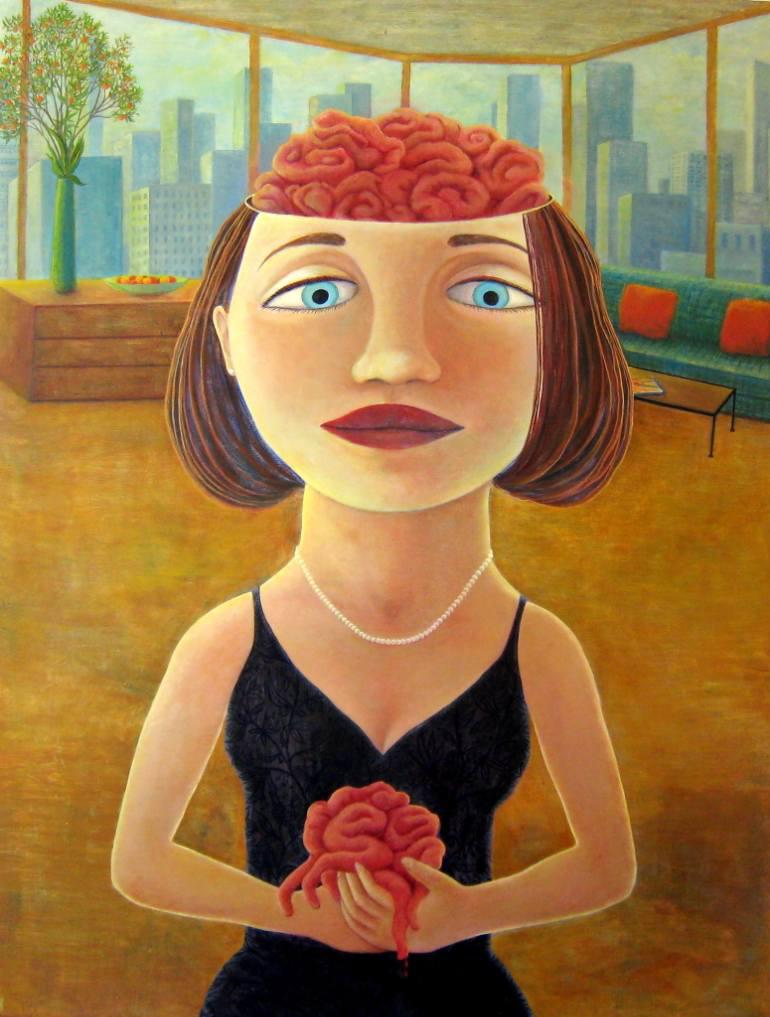 Oasis
At an oasis deep
in my left temporal lobe,
I encounter my soul
just before it leaves the party
at 33,000 feet, where
the dead do as they please,
and time is a circular target.
Where does meaning
lurk in a universe
where mountains are mangy
from fires and logging,
the president brags about
forcing himself on women,
and marksmen take aim?
In the heart of a hummingbird
beating more than one
thousand times each minute
during a rapid dive
in a high-speed chase,
while outside a bright theater
night ripens like an avocado,
and a gunman decides
not to shoot after all
because consciousness
is a moth that finally got in.
---
Art Information
"Perfect" © Jill Slaymaker; used by permission.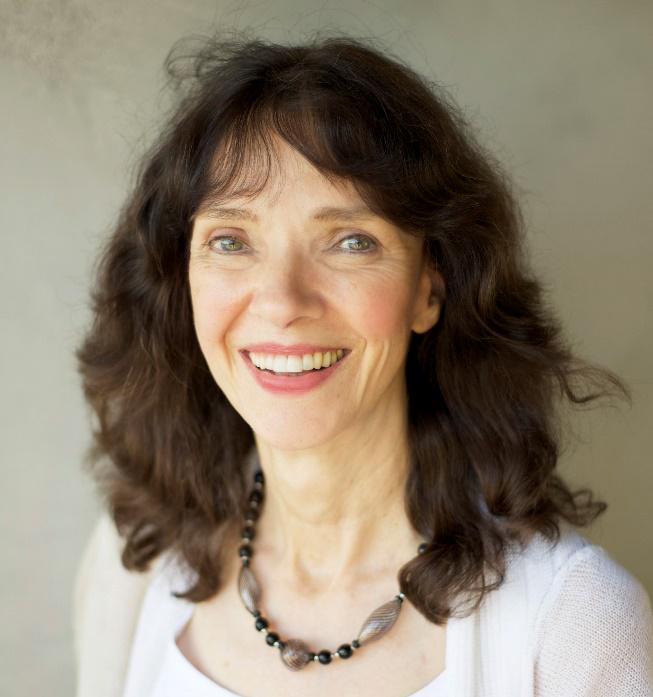 Lucille Lang Day has published ten poetry collections and chapbooks, including Becoming an Ancestor and Dreaming of Sunflowers: Museum Poems (2014 Blue Light Poetry Prize). She is co-editor of Red Indian Road West: Native American Poetry from California and the author of two children's books, Chain Letter and The Rainbow Zoo, as well as a memoir, Married at Fourteen (2013 PEN Oakland Josephine Miles Literary Award). Her poems, essays, and short stories have received nine Pushcart Prize nominations and appear widely in magazines and anthologies. The founder and publisher of Scarlet Tanager Books, she lives in Oakland, California.
For more information, visit Lucille Lang Day's website or follow her on Twitter @LucilleLDay.