Editor's Note by Elizabeth Langosy
My Long Journey from Subsistence to Celebration
---
I arrived at college with a severe food impairment. I'd never heard of bagels or lox. Pizza? Um....a tilting tower in Italy? Chinese food? Canned chow mein!
It's not that my mom was a bad cook. She made everything from scratch and paid rigorous attention to the food pyramid.
But maybe all that rigor was the problem. My mother's earnestness about what a family was supposed to eat never felt joyful or celebratory. I don't think she differed from other women of her generation or in my immediate family, yet this flat culinary world shaped my view of what was possible for years to come.
I had to learn as an adult how to connect holidays and other festive activities to special foods. And in putting together this issue of TW, I've pondered for the first time—with a degree of sorrow for my own missed opportunities—how a child's experience with food carries over into adulthood.
Perhaps because my mom was busy raising four small children, she developed a weekly menu that rarely varied. On Tuesdays, we ate meatloaf served with peas and mashed potatoes. On Thursdays, we got baked chicken accompanied by white rice and a green salad. And so on. Meat, starch, vegetables—and nothing too exotic, either.
Fridays were the days she went a little wild, when, in a nod to our English Catholicism, we didn't eat red meat. That's when the chow mein might appear. Or macaroni and cheese with a crust of buttered breadcrumbs. Or, my favorite, an airy cheese souffle.
We didn't have lively conversations at our family dinners, so I never connected meals with sociability. We weren't allowed in the kitchen while food was prepared, so I never learned how to cook. And I never thought—or, really, knew—about the raw ingredients in many of the meals I ate.
Fast forward to my early twenties, when I settled in Boston. On my very first attempt to make a nice meal for my guy, I undercooked a chicken. We dug into a mess of sinews, blood vessels, and other viscera that looked way too close to home—and we became vegetarians on the spot.
Going meatless at a young age and coming from such a restricted food environment means that I've never had lobster or shrimp, most kinds of fish, venison, or exotic meat parts.
But, lest you think I continue to eat spare, earnest meals, I'm happy to report that I quickly grew much more adventurous. I read Diet for a Small Planet and learned how to make indigenous foods like guacamole, falafel, and enchiladas with pinto beans. I collected international cookbooks (including the entire Time-Life Foods of the World series) and drew on the recipes and ingredients of other cultures for celebratory meals.
One memorable experiment was a Thanksgiving dinner based on Russian cooking. It included a home-baked and highly decorative boule stuffed with cheese and eggs, a cucumber-and-sour-cream salad, and something zingy that involved cabbage.
Over time, my husband—the chicken victim, who married me anyway—our two daughters, and I settled on our own celebratory foods: spanakopita at Easter, cheese-filled crepes with orange sauce for Christmas, a broccoli-and-walnut quiche that was requested in advance by dinner guests. We made our own granola, baked gingerbread cookies and hot cross buns for holidays, and grew sage in our garden to sprinkle on our fresh tomatoes.
Our family has now expanded to include sons-in-law, grandchildren, honorary siblings and children, and friends from many countries. We have boisterous meals where everyone crowds around a table laden with an eclectic assortment of food. And if you ask me to meet you for lunch, I'll probably suggest my favorite Vietnamese restaurant.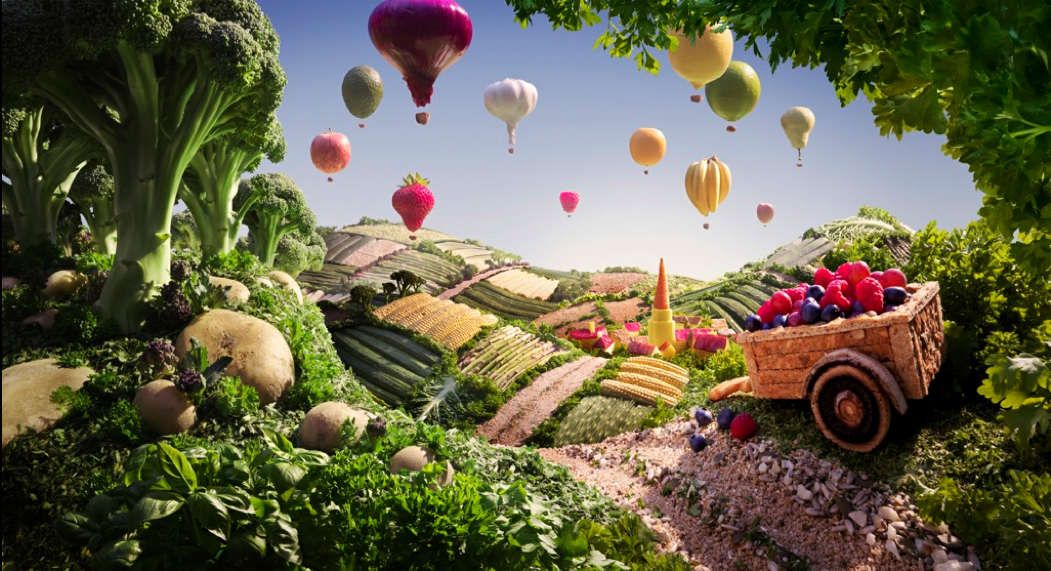 The original title for this issue was "Food Writing: Blogs, Cookbooks, Gourmet Tales." We envisioned it as chock-full of cookbook reviews, interviews with food bloggers, and stories from the front lines of the foodie universe.
Then, our writers began turning in quirky and heartfelt pieces about the many roles food has played in their lives—a far more glorious look at what eating really means. Now we're delighted to bring you "Not Your Average Food Writing."
In "My Slow Prose Manifesto," TW Reviews Editor Karen Ohlson draws a parallel between attentive food preparation and slow and careful writing. Of Anne Lamott's famous advice to write "shitty first drafts," Karen says:
The composing process she describes—which involves forcing oneself to keep typing without worrying about the writing being terrible and without backtracking to make changes—is my idea of hell.
For Raymond Sokolov, the distinguished restaurant critic, the thrill is in the hunt. In "The Joy of Edible Muskrat," TW Contributing Writer Jeremiah Horrigan describes a humorous conversation with Sokolov that touches on where to find the best all-beef hot dog in America—and other far odder "specialties" of regional cooking.
You'll also find an interview with author Steve Almond—"So Much Sensual Data to Be Mined"—a review of The Kitchen Daughter, and a cornucopia of TW Columns. Our Featured Artist, photographer Carl Warner, offers enchanting landscapes created entirely out of food and an image essay that reveals the inspiration for his work.
In the TW Bookmarks for this issue, writers describe how foods—from steamed carp in China to lechón in the Philippines—provide sustenance that goes well beyond satisfying physical hunger. In "The Power of Squash Blossoms," Emily Gelsomin notes:
Too ephemeral for any outside drama or noisy to-do lists, squash blossoms are best cooked the day they are picked. So they force you to live in the moment.
And in honor of National Adoption Month, we're running a series of pieces about adoption and parenting throughout November and into December. The series includes interviews with authors Adam Pertman and Mei-Ling Hopgood as well as a review of Melissa Fay Greene's No Biking in the House Without a Helmet. In a companion essay—"Whoa! I'm a Character in a Friend's Memoir?"—Andrea Cornell Sarvady describes what it's like to live across the street from Greene and her family of nine children.
For all the diversity of this issue, one thing is clear: Food conjures memories like nothing else. I vividly recall holidays when we gathered at my grandmother's house for the most traditional of fare: turkey or baked ham, creamed onions, Brussels sprouts, scalloped potatoes. We ate quietly. We cleared our plates neatly.
Yet even in this placid culinary landscape, strange stars appeared.
Grammy's holiday meals ended with Baked Alaska, an old-fashioned dessert that involves ice cream baked inside sponge cake and meringue. The whole concoction, ringed with liqueur, is set alight before serving. As a child, I was astonished to see something flickering with flames one moment, then frozen on my plate the next. The sponge cake was slightly crumbly, the meringue hot and crispy, the ice cream cold and creamy—the best of all worlds.
In verifying the name of the dessert, I discovered that February 1 is Baked Alaska Day in the United States. Who would have thought it? Sometimes food is magic.
Table of Contents for the Nov/Dec 2011 Issue 
---
Art Information
"Eat These Every Day," NYC Work Projects Administration War Services (1941-1943); Library of Congress Prints and Photographs Division; public domain
"The Universal Food Chopper"; Library of Congress Prints and Photographs Division; public domain
"Cart & Balloons" © Carl Warner; Used with Permission
"Raspberry River" © Carl Warner; Used with Permission
---
Elizabeth Langosy is the executive editor of Talking Writing. She's considering attempting a Baked Alaska for the holidays.
As the new year approaches, dear readers, may all of your days be celebrations.
---