By Theresa Williams
Drawings from the Sketchbook Project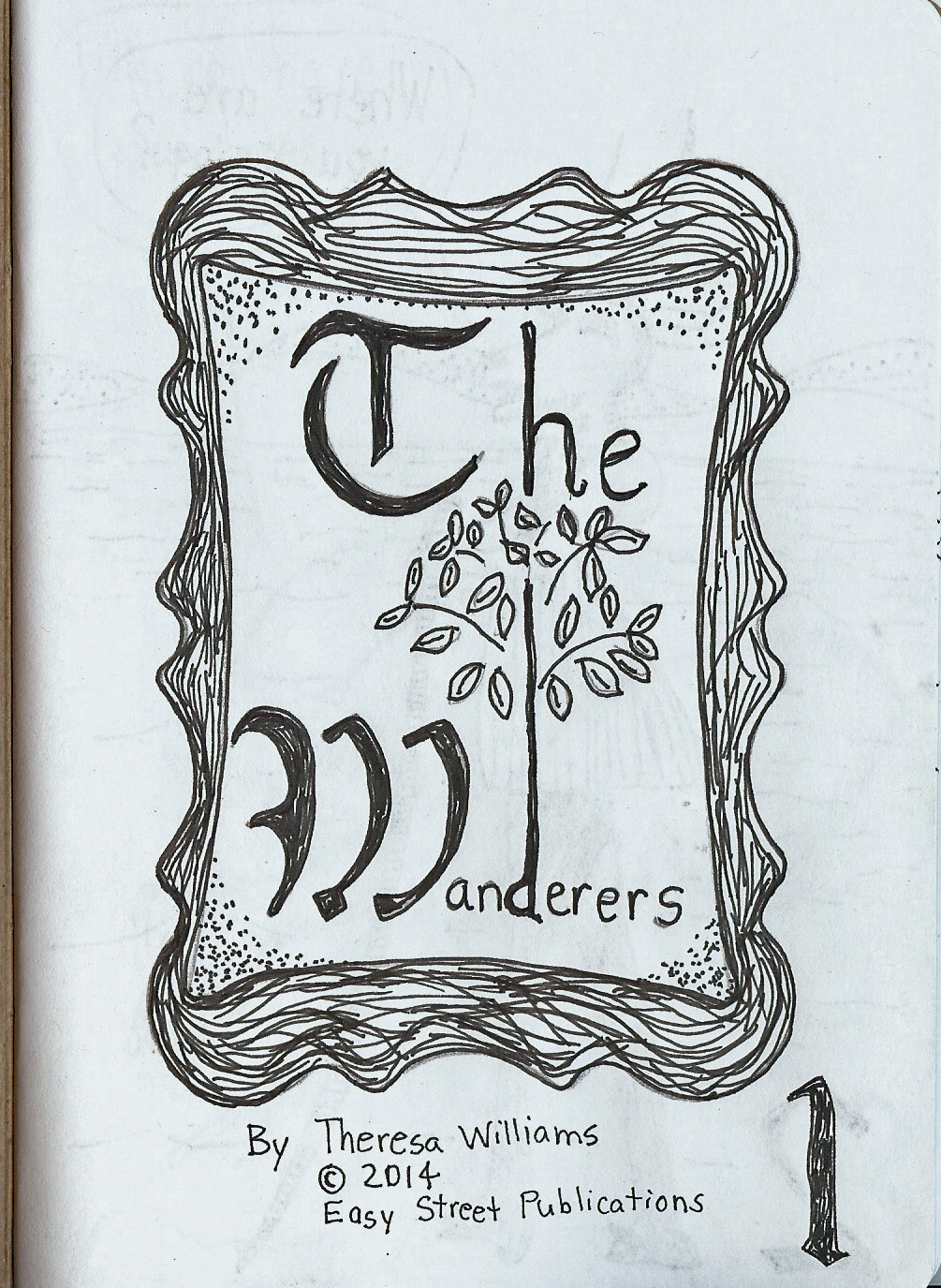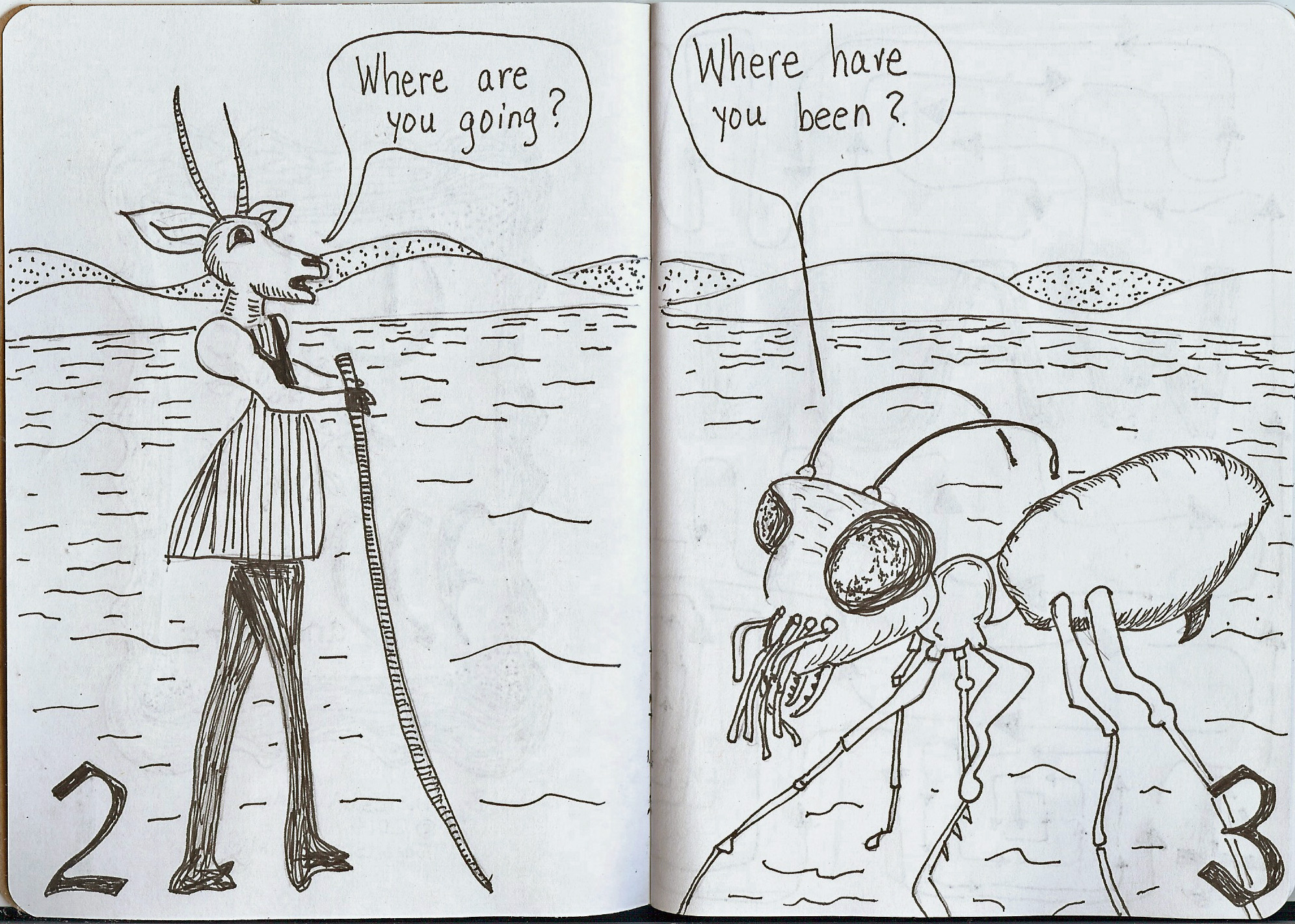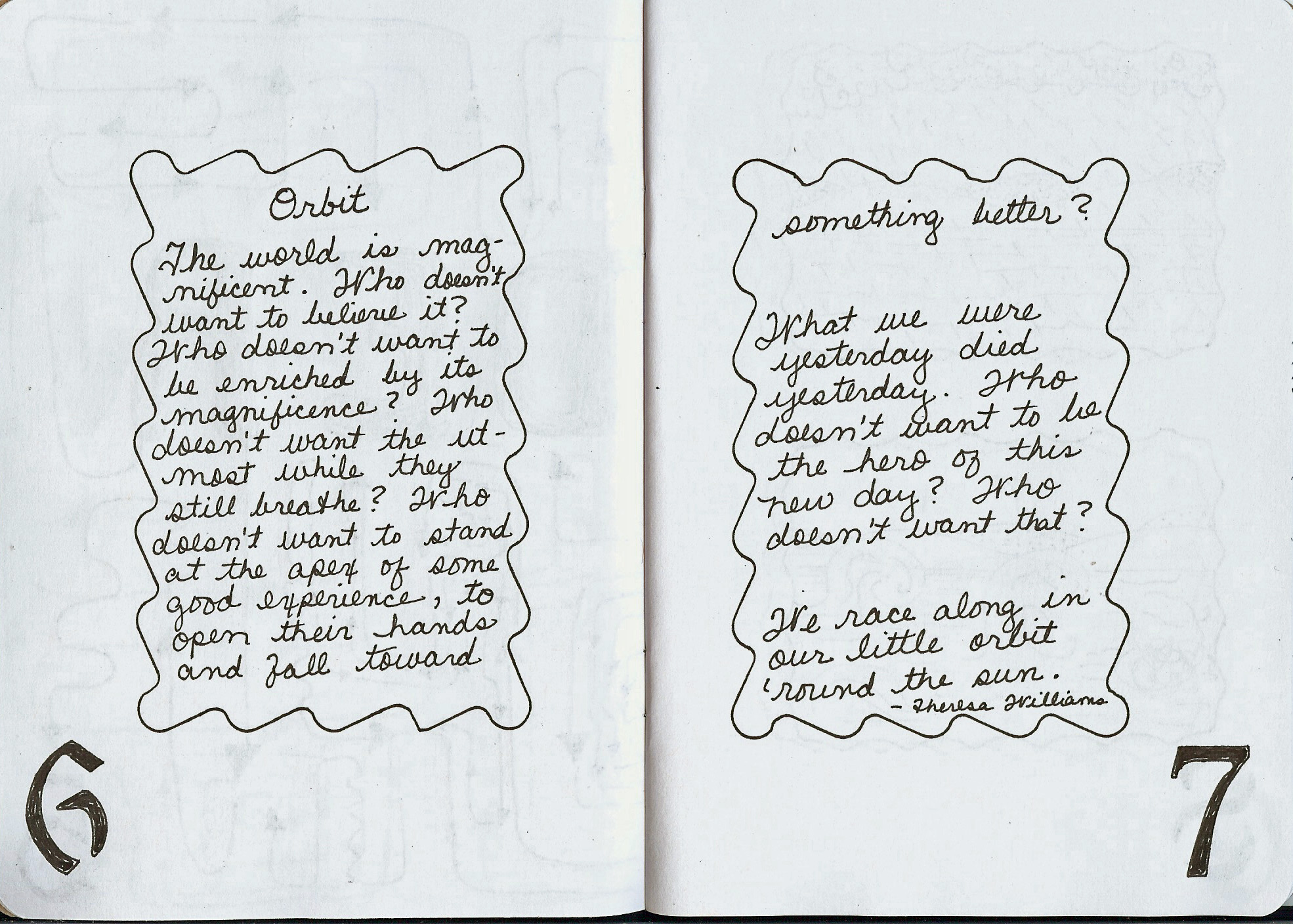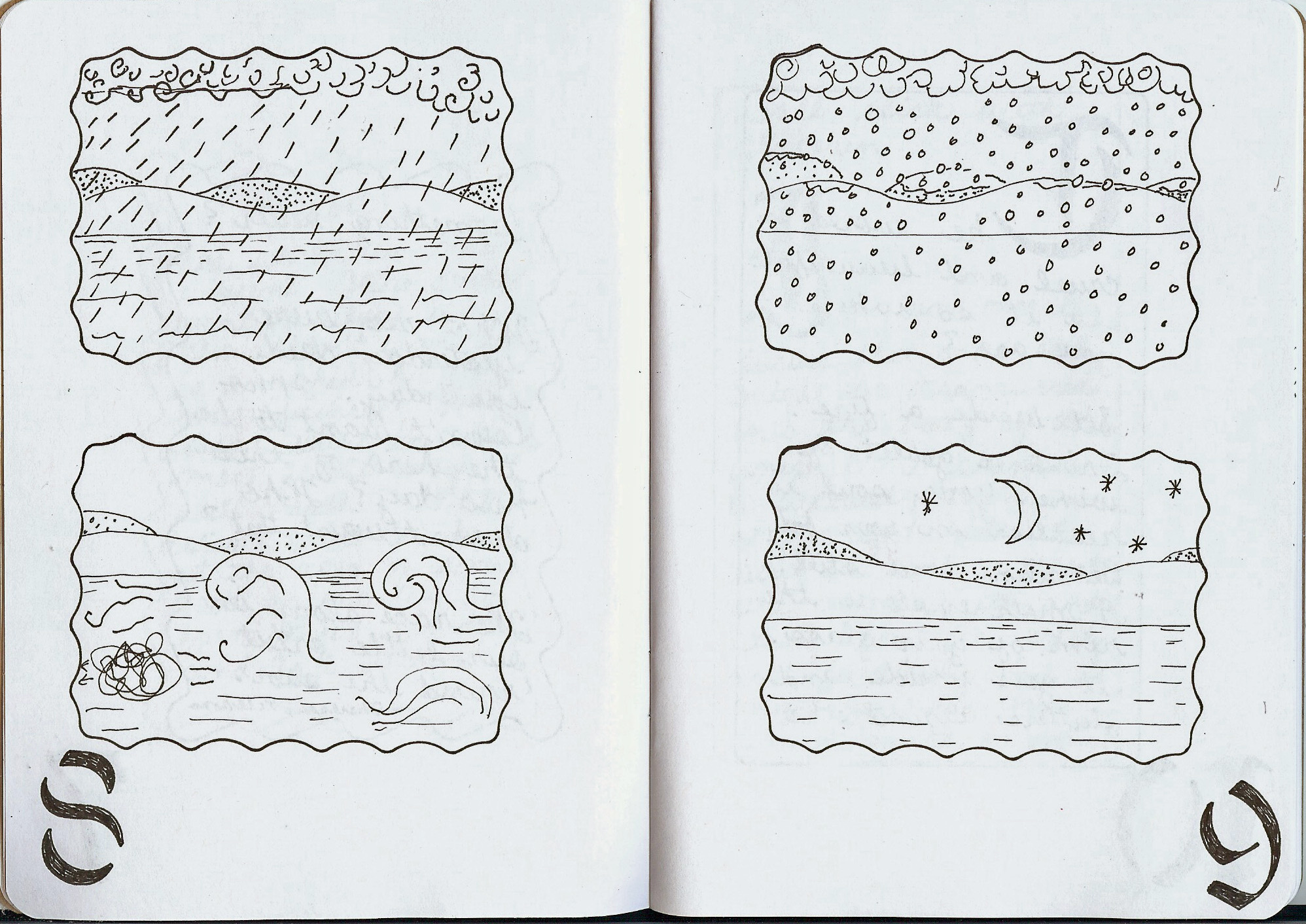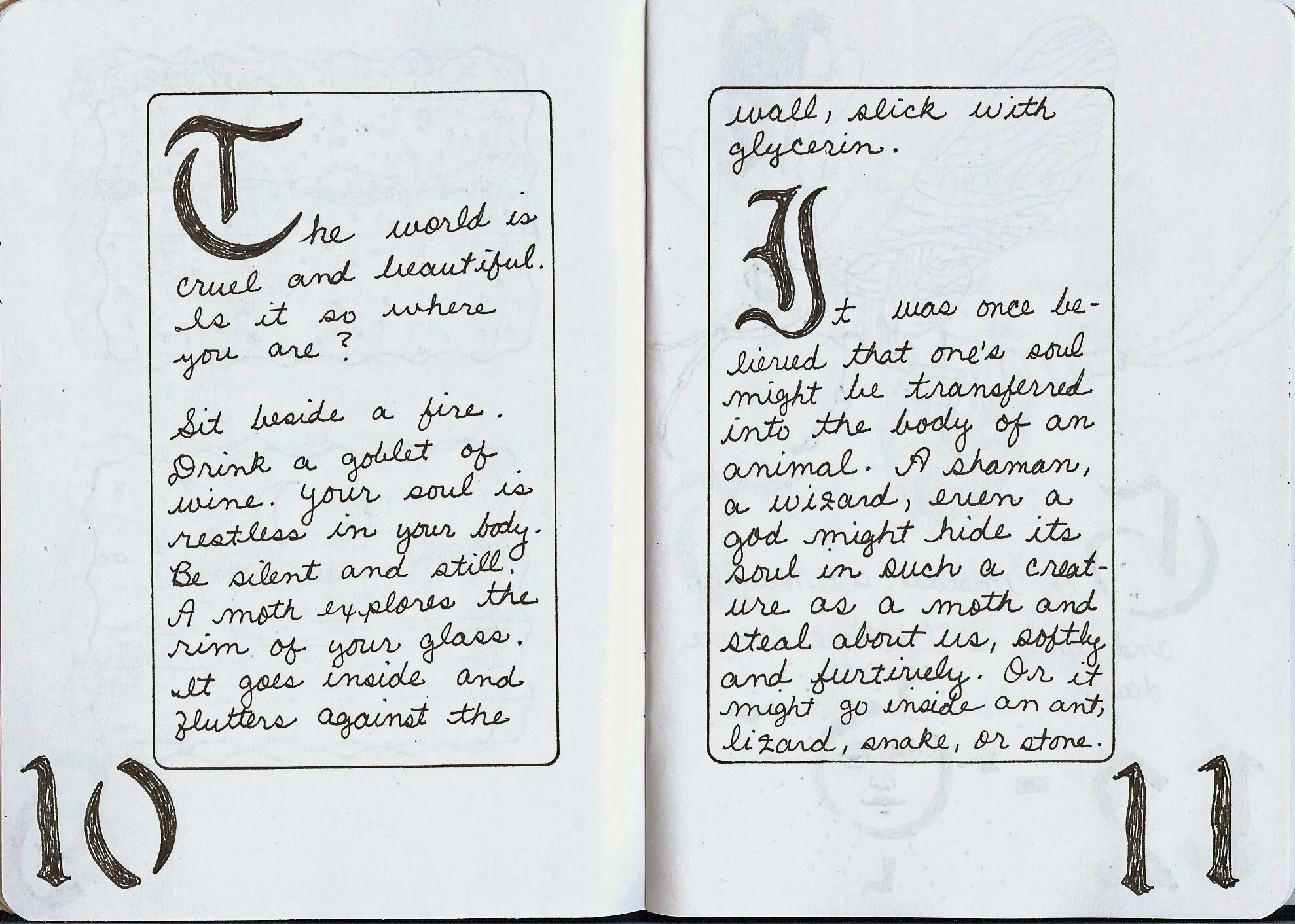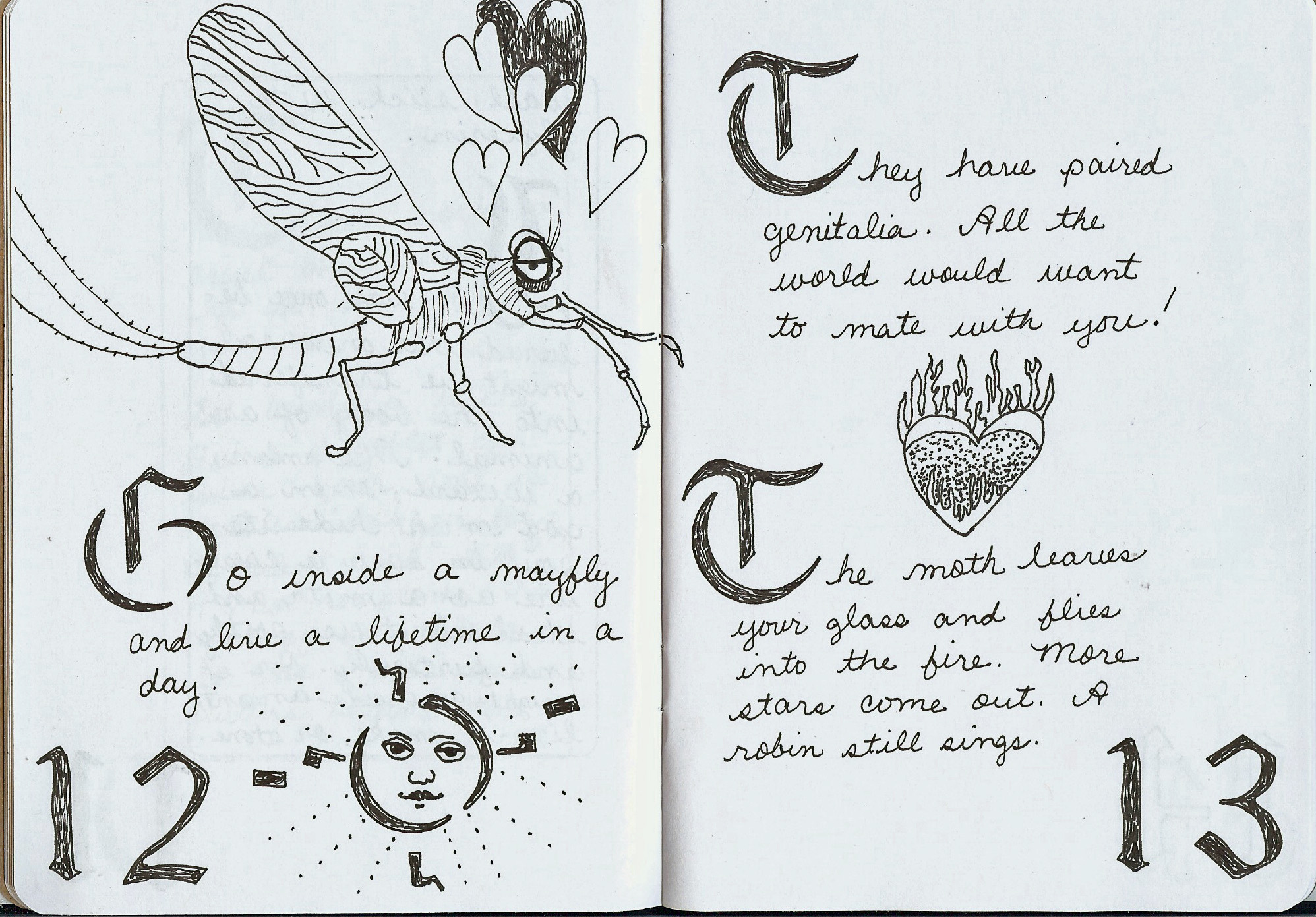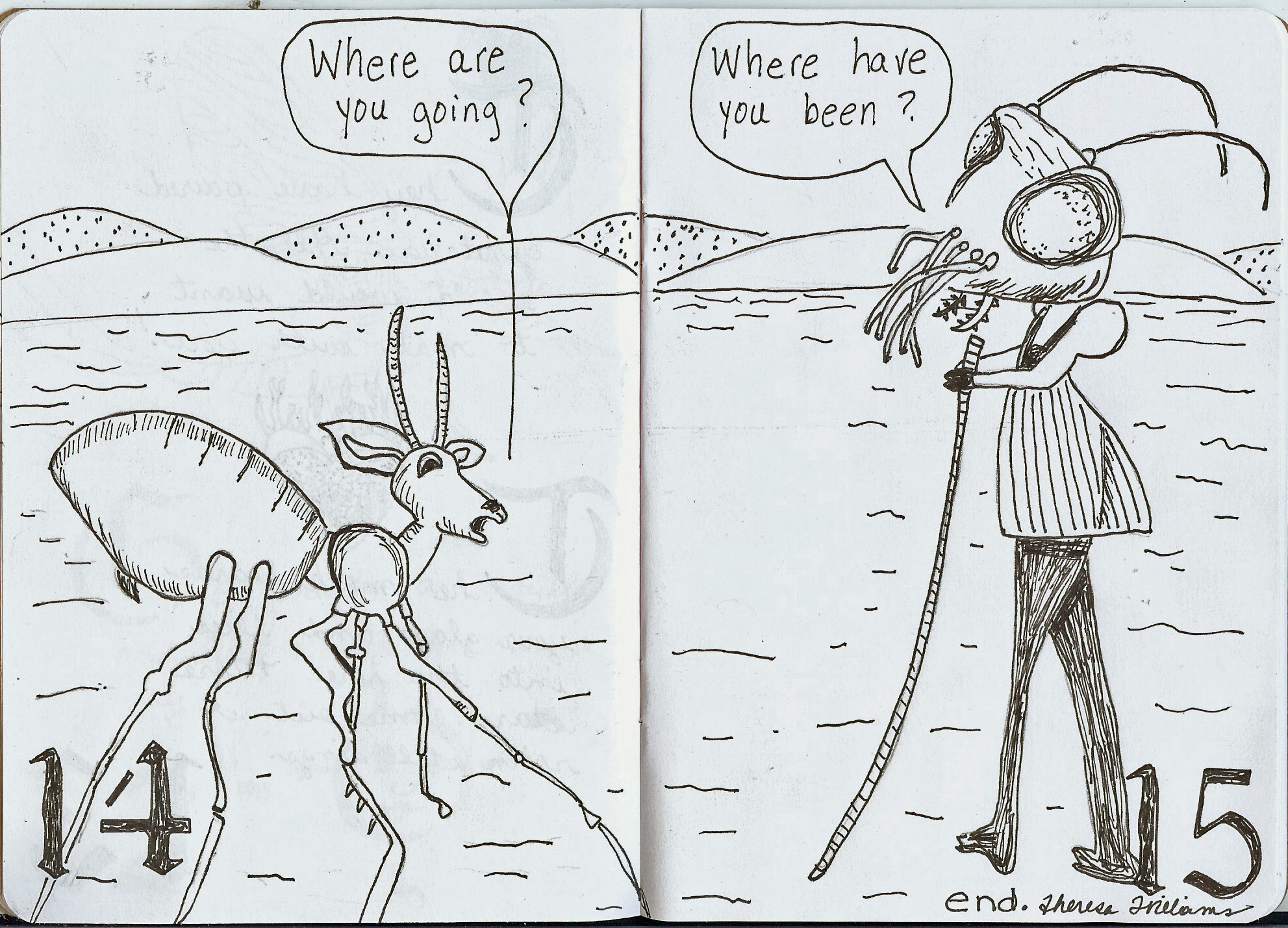 ---
How "The Wanderers" Began Their Journey
This spring, I did these drawings in a small sketchbook for the Sketchbook Project. On its website, this "traveling library of artists' sketchbooks" (based in Brooklyn, New York) describes itself as follows:
The Sketchbook Project is a crowd-sourced library of over 30,000 sketchbooks (and counting) submitted by people of all ages and backgrounds from more than 135 countries. Anyone can add their voice to the collection by signing up to fill a Sketchbook Project book of their own to submit. The entire project is on view to the public as a permanent collection at Brooklyn Art Library.
I found out about the Sketchbook Project after posting some images from my personal sketchbook on Facebook. One of my friends told me about the Project as part of her comment on those drawings. After a little investigation, I decided to do it. I thought it would be a great way to come up with some fresh ideas. 
I signed up to partcipate, paid $60, and waited to receive my "official" Project book.

The $25 basic fee includes a 5" x 7" sketchbook. I paid the higher fee in order to digitize my sketches, which means they'll become part of the Project's online archives. (Mine are scheduled to publish there in 2015.) Soon after my sketchbook arrived in April, I began working on it and finished the images in two days.
It wasn't long before I realized I could keep going with the story. I also knew I should spend more time on the new drawings. The Sketchbook Project specifies a 5" x 7" format for its library, but I do my best work on 11" x 14" paper. I've already started redoing the characters: Among other things, they now have longer legs!
I see "The Wanderers" as being something of an amalgamation of Basho and Leonora Carrington. Readers can keep up with my progress at "The Wanderers" on Facebook.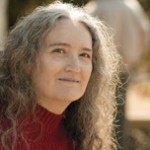 Theresa Williams is a contributing writer at Talking Writing. Her 2002 novel The Secret of Hurricanes was a finalist for the Paterson Fiction Prize. Theresa's short fiction and poems have appeared in a number of magazines, including The Sun, Chattahoochee Review, and Hunger Mountain. Her chapbook The Galaxy to Ourselves was published in 2012.
Don't miss her TW cartoon series "The Goat Child."