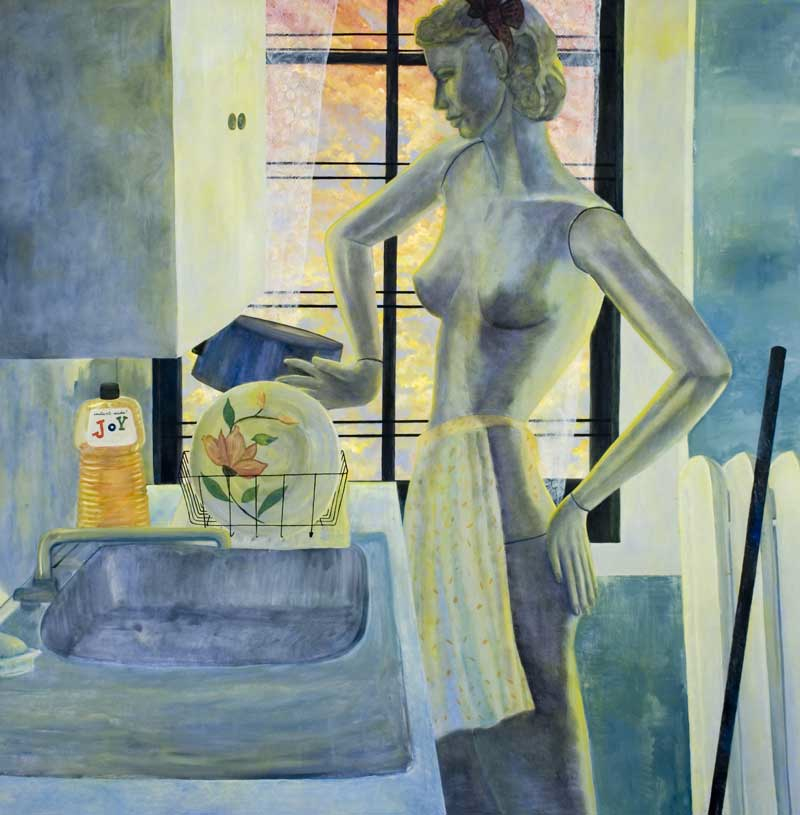 Irreconcilable Differences
After thirty years in a country of two
I'm learning to unknow him—
the contour of the fatty tumor
under his left armpit, soft
as a breast. Topography of the mole
on his inner thigh. Our tongues
have reached an impasse. All coordinates
are lost—no metes and bounds, no
neatline, parallel, plat, plot, meridian.
Now, as I approach the final checkpoint
I must keep the map
of this new country clear in my head
because the guard is going to ask me the reason—
What is your reason?
It's always the same for them.
Every day they ask and stamp.
The border gate opens like sesame.
I'm permitted one fork, spoon, knife;
one cup, one plate.
---
Art Information
"Joy" © Jill Slaymaker; used by permission.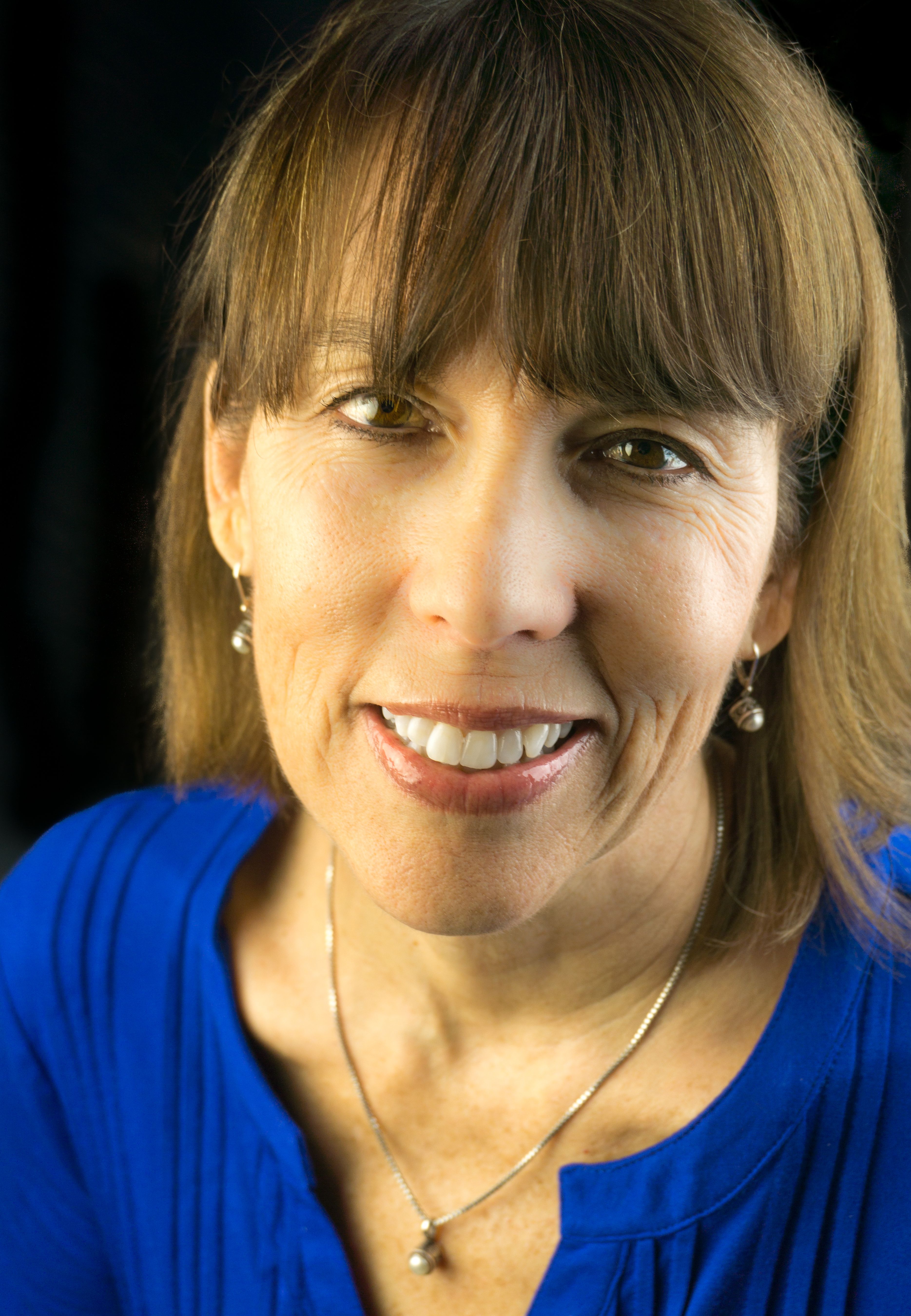 Cindy Veach's poems have appeared in Prairie Schooner, Poet Lore, Michigan Quarterly Review, The Journal, and elsewhere; her work is forthcoming in Agni and Nimrod. Her first poetry collection, Gloved Against Blood, is forthcoming from CavanKerry Press. She coedits Vox Mom for the Mom Egg Review and is a frequent workshop instructor at the Massachusetts Poetry Festival. She manages fund-raising programs for nonprofit organization and lives in Manchester, Massachusetts.
For more information visit: Cindy Veach's website or follow her on Twitter @cindy_veach.