Feature by David Biddle
Separating Hope from Hype in 2011's Rookie-of-the-Year Novel
---
Professional baseball players learn early in the minor leagues that it's best not to read the sports section of the local newspaper, especially when there are glowing articles about the team. They also learn not to Google themselves, and to be careful about reading sports blogs and online newsgroups.
In this era of viral fame, the line between informed opinion and the marketing-advertising machine is virtually nonexistent. Too much positive spin is not good for competitive athletes. Neither is the inevitable negative press that comes with a game-losing error or strikeout. Either can psych a player out—as my middle son, now heading into his third year as a minor-league pitcher, has seen.
Given the attention that writer Chad Harbach and his baseball-centric first novel have recently received, I wonder if he's feeling the danger of hype as well.
Harbach, an editor and co-founder of the literary magazine n+1, has gotten crazy-good press almost everywhere for The Art of Fielding. Reviewers have likened Harbach to Jonathan Franzen, Don DeLillo, and other literary Hall of Famers—including David Foster Wallace, another writer showered with "the kind of attention that…maybe happens once in a decade to someone our age," as Rolling Stone reporter David Lipsky once put it.
Judith Shulevitz of Slate writes that The Art of Fielding "lets Harbach wallow in the technical details of baseball the way Wallace did in the minutiae of tennis [in Infinite Jest], as well as…chronicle the vicissitudes of genius." In November, Amazon declared The Art of Fielding the "Best Book of the Year"—an honor apparently earned for both its literary quality and "unique publishing story."
True enough. If ever a novel had a backstory begging for hype—begging, even, for the "making of" story to become a separate book of its own—it's this one.
Birth of a Phenom
The clamor began in the spring of 2011 with blog blurbs promising that a major new baseball novel was on its way.
Then, last fall, just days before the publication of The Art of Fielding, Vanity Fair ran "The Book on Publishing" in its October issue. Written by Keith Gessen, a friend of Harbach and the author of All the Sad Young Literary Men, it's the story of Harbach's ten-year ordeal trying to get agents and publishing houses to pay attention to his work-in-progress. This article is now only available in a longer e-book version on Amazon for $1.99.
Gessen's article provides a "behind the scenes" account of how a long-shopped manuscript beat the odds and turned into a bestseller. It details Harbach's dogged battle against a decade of discouragements: editorial rejections, dire financial straits, friends questioning his devotion to endlessly reworking a sports novel, of all things. Then it recounts the book's dizzying rise once it finally finds a publishing-industry champion. It describes, blow by blow, how the book-bidding process works—and how Harbach settled for a $665,000 advance when he could have gone all in for $750,000.
The irony here is profound. The Art of Fielding is about the struggle a prodigy shortstop endures once he confronts the enormity of others' expectations. And literary expectations don't get much bigger than a "making of" epic hitting the stands before your book even comes out.
It must be a bit bizarre to be Chad Harbach right now, contemplating the similarities between his own story and that of his main character.
The Setup

As is true of most good baseball novels, The Art of Fielding isn't really about baseball. The book's title comes from a fictitious compendium of baseball aphorisms written by the supposed star infielder for the St. Louis Cardinals, Aparicio Rodriguez. (Think '60s star Luis Aparicio plus that aging sensation of today, Alex Rodriguez.)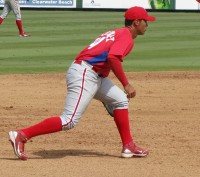 Diminutive high-school shortstop Henry Skrimshander reads The Art of Fielding religiously before every game. He's discovered in a summer league game by Mike Schwartz—a college-level, warrior-athlete catcher—who sees mastery in the high schooler's fielding abilities. Schwartz manages to wangle a scholarship for Henry at his school, Westish College (on the western edge of Lake Michigan). And the story is off and running.
Henry shows up at Westish and meets his roommate, Owen "I'll be your gay mulatto roommate" Dunne. Owen, something of a scholarly prodigy, is the inexplicable object of affection for college president Guert Affenlight. A womanizer much of his life, Affenlight enjoys his collection of rare scotch and has an academic's sophisticated palate. It's never clear why this sixty-year-old, once-dashing he-man suddenly plops down on the other team's bench, but that's the way this book rolls.
Affenlight's daughter Pella—by far the best-drawn character in The Art of Fielding—is on the run from a four-year marriage. Beautiful, charismatic, and intelligent (she got married instead of going to Yale), she has become an expert consumer of antidepressants. Schwartzy falls for Pella. Pella just wants to wash dishes in the school's cafeteria and get her shit together. (Okay, she falls for Schwartzy, too.)
Meanwhile, determined to revive the Westish Harpooners, who have "been crappy for too many years to count," Schwartz pushes Henry through grueling workouts, introduces him to SuperBoost 9000 (a protein shake), and offers him lines from Marcus Aurelius and other Stoic philosophers: "Every day is a war…. The key is to keep company only with people who uplift you, whose presence calls forth your best."
Henry's career takes off. The young phenom inspires his team not just to win games but to pound their opponents. Then, he inexplicably makes an errant throw to first base that is so bad it flies into the dugout and hits Owen (who just happens to be a decent ball player) in the face, causing a severe concussion and broken jaw. Henry's throw comes in the ninth inning of a game in which he is trying to break Aparicio Rodriguez's college record for consecutive errorless games. This single act mires Henry in self-doubt. Now he's incapable of accuracy even on routine groundballs.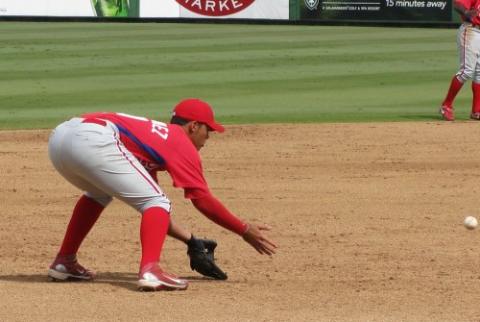 Most of this occurs by page 70. You're supposed to read the next 442 pages to find out how these characters resolve the dilemmas they have created for themselves—and to see how many literary allusions you can catch as they fly by.
Literariness on Steroids

One reason that reviewers seem to have gone gaga over this book is the cornucopia of literary references it offers (some overt, some sly). Harbach's allusions are wide-ranging—Emerson, Carver, Franzen, Wallace—but Herman Melville and Moby-Dick sit center stage.
Guert Affenlight made his academic career discovering notes (hidden in the Westish library) for a lecture Melville once gave at the college—and then used these notes to write The Sperm-Squeezers, "a study of the homosocial and the homoerotic in nineteenth-century American letters." (There's almost no discussion about what this book has to say; perhaps it's mentioned to justify Affenlight's late-life homosexual awakening.) After Affenlight's discovery, the Westish team name changed from the Sugar Maples to the Harpooners. A large statue of Melville was erected near the center of campus—inspiring the Harpooner T-shirt slogan, "Our Dick is bigger than yours."
The Melville associations are just the tip of this harpoon. Pella swallows an expensive earring in a fight with her husband and must regurgitate it back—like the Franzen character in Freedom who must pick a wedding ring out of his own feces after accidentally swallowing it. "Skrimshander" is a slang term whalers gave to whalebone carvings, especially peg legs. And Owen very likely gets his name from John Irving's Owen Meany—whose Little League foul ball kills his best friend's mom.
Each character seems to have a favorite author and books to refer to at key points of the story. At times, this device reveals deeper psychological issues, as when Owen quotes Whitman: "I saw in Louisiana a live-oak growing,/All alone stood it, and the moss hung down from the branches…." This is early in the novel, as he and Affenlight begin to connect. The poem speaks of "manly love" and "life, without a friend, a lover, near," and it's obvious where these two highly different human beings are headed.
Often, though, Harbach's characters simply have discussions referring to stories about writers or about philosophers they like. Mike Schwartz, stud catcher and devoted student, talks to Pella about a lecture her father gave on Emerson and how it changed his life. Is Schwartz trying to impress the beautiful Pella? Perhaps. And Pella interrupts him because she knows her father's lecture by heart.
Is she one-upping Schwartz? Trying to impress him? Who knows. She ends the conversation abruptly with "I'd better go swim my lap."
John Irving Lite?

By juxtaposing literature with baseball, Harbach may have transfixed reviewers. But to me, this juxtaposition is just another literary reference—to W.P. Kinsella's Shoeless Joe, which became the movie Field of Dreams.
I consider Kinsella's novel the standard by which all other baseball fiction should be judged. In it, Ray Kinsella "kidnaps" J.D. Salinger because The Voice tells Ray to "ease his pain." Eventually, when given the opportunity to enter a cornfield that is somehow a conduit to heaven, Salinger says to Ray:
[P]ublishing is such a pale horse compared to this. But what a story it will make. A man being able to touch the perfect dream. I'll write of it. I promise.
Harbach's literary references, while adept, don't stand up to Kinsella's tale of one of America's most beloved and enigmatic writers helping to define the meaning of baseball, storytelling, and life itself.
More than anything, The Art of Fielding reminds me of a tale by John Irving: an ensemble cast of loveable kooks with goofy names going out of their way to do somewhat silly, self-destructive things in an over-the-top way. Readers like me know Irving is pulling strings right and left, bringing coincidence and symbolism into play, and we forgive him.
Apparently, reviewers forgive Harbach, too, but I can't help thinking his novel is more "Irving Lite" than Irving-esque. Too often, Harbach simply fails to convince: a baseball coach who never sits down with the struggling hero of the story to tell him he's acting like a baby; a daughter basically abandoned by her father who never confronts him; the suddenly homosexual college president who barely bothers to contemplate his altered sexuality or the morality of lusting after a student.
I can possibly forgive the throw by Henry that "for whatever reason" misses its mark. But it's hard to ignore the loose ends and missed opportunities for real drama, conflict, and emotion with these other huge issues.
That said, it's hard to dismiss The Art of Fielding. It's spirited, ebullient, youthful, and sincere. There's no question Harbach is bravely showing that the novel is still a great opportunity to play with language and the collective mind. And he offers some sweet lines, such as when a batter steps into the batter's box "as if testing the temperature of a pool" or when he describes a pile of batted balls during practice as looking like "a harvest of dirty white fruit."
Chad Harbach is a good writer. But he's not yet in the class of the masters to whom he's been compared.
Shrugging Off the Savior Mantle

Ever since David Foster Wallace died in 2008, the world of letters has seemed jumbled and unsure of itself. Talk of the Death of the Novel loomed loud that fall. E-books were on the rise. Borders was about to go under. And newspapers were shrinking and folding everywhere.
Then, Wallace took his life. All that promise and genius gone. Since then, no one seems to know where the book world is going.
It's tempting in times of uncertainty to latch onto the out-of-nowhere phenom—the New Kid on the Scene, the Next Big Thing. After all, great young practitioners of an art, be it novel writing or baseball playing, are the embodiment of life's real magic. We see the promise of their greatness. We wait for their next time on the mound—or their next book or movie. They represent how the art form moves forward.
However, the publishing industry's leap onto Harbach's bandwagon is also self-serving. It's as if the publishing establishment has collectively decided to use The Art of Fielding as proof that its ability to hype a book is still reason enough for writers not to self-publish—and not to eschew the need for agents, editors, and publicists.
Regardless, Chad Harbach has the glare of the big-stadium lights in his eyes. The attention of a roaring crowd is on him—even as many other astounding and magical writers work on in the shadows. Here's hoping he can keep his perspective, focus on the ball, and ignore the hype machine loosed in his name.
---
Publishing Information
The Art of Fielding by Chad Harbach (Little, Brown, 2011), 512 pp., $25.99 hardcover.
Although Of Course You End Up Becoming Yourself: A Road Trip with David Foster Wallace by David Lipsky (Broadway, 2010). Based on a 1996 interview with Wallace that was never published in Rolling Stone.
"The Perfect Game" by Judith Shulevitz, Slate, September 5, 2011.
"Amazon Unveils Best Books of 2011 List, and Names 'The Art of Fielding' Best Book of the Year," Amazon press release, November 8, 2011.
"The Book on Publishing" by Keith Gessen, Vanity Fair, October 2011. Now available from Amazon as an expanded, 17,000-word e-book titled "How a Book is Born: The Making of The Art of Fielding."
 Art Information
"Chad Harbach" © Larry D. Moore; Creative Commons license
"Ready to Play," "Another Error?," "Try Again," and "Big Throw" © Joe Wombough; used by permission (Photographer's Note: "The subject is Harold Martinez. Harold is a top young prospect for the Philadelphia Phillies. The pictures were taken in Clearwater, Florida, on 10/07/11." To contact Joe Wombough: takeurpics@gmail.com)
"David Foster Wallace" © Steve Rhodes; Creative Commons license
---
David Biddle is a contributing writer at Talking Writing. In 2010, one of his sons was a first-round draft pick out of high school for the Philadelphia Phillies.
He posts short fiction and blogs about literature, baseball, adoption, and the environment at The Formality of Occurrence.
---