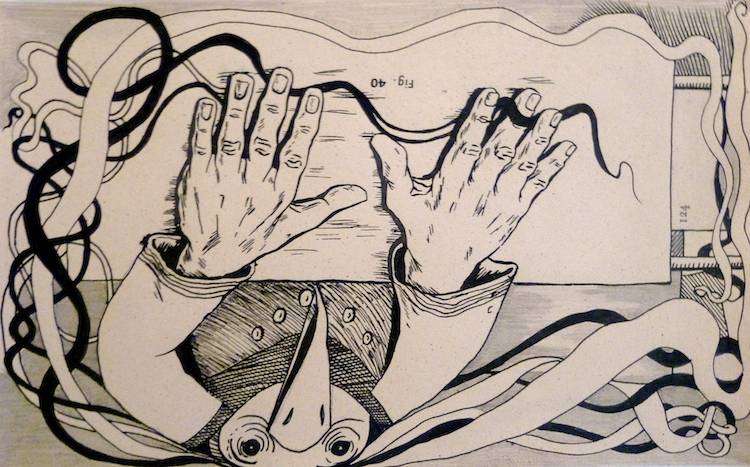 Flight Risk: Dementia
Before she knows what's happening, it happens.
Her husband, deep in dementia, with a child's mind
in a man's body, shoves her against the wall. Not that he
hits her but uses restraint. She's pinned there by
his weight and muscle, as he tries to wrench
the phone from her hand. It's dark. She sees birds then,
finches, helpless before a feral tomcat, and the air
echoes with breathy chirps. She sees blood, a broken body,
hers pushed down from a great height. Panicked, she
bites the back of his hand, twists free, locks herself
in the bathroom. As he throws himself against
the door and claws at it, she calls their son for help.
The only light is the small glow of her cell,
and in the dark air around her, no longer finches,
but blackbirds screeching, dive-bombing, trying—
But who's screeching? Who's crying—and trying
to peck holes in her brain, too.
---
Art Information
"Freak" © Jill Slaymaker; used by permission.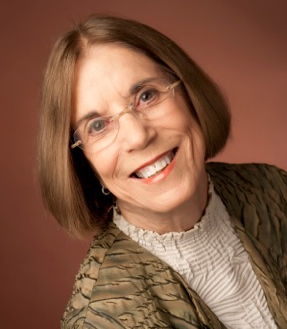 Susan Terris's most recent book is Ghost of Yesterday: New and Selected Poems (Marsh Hawk Press). She is the author of six books of poetry, sixteen chapbooks, three artist's books, and one play. Her journal publications include the Southern Review, Denver Quarterly, Talking Writing, and Ploughshares. A poem of hers from Field appeared in Pushcart Prize XXXI.
She's editor of Spillway Magazine. Her chapbook Memos was published by Omnidawn in 2015, and a poem from this book was selected for Best American Poetry 2015. Omnidawn will publish her book Take Two: Film Studies in 2017.
For more information, visit Susan Terris's website.